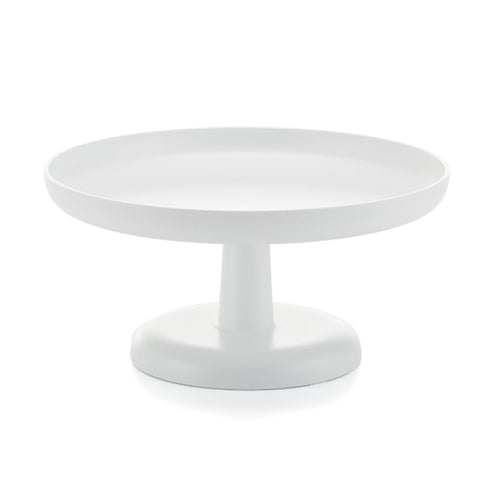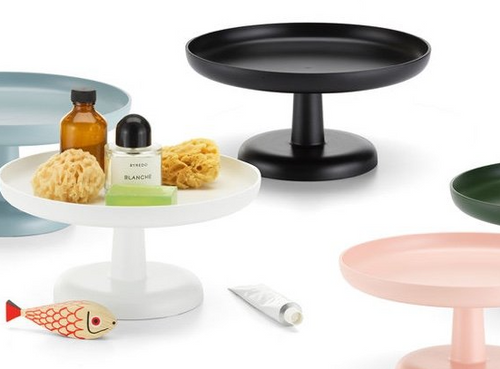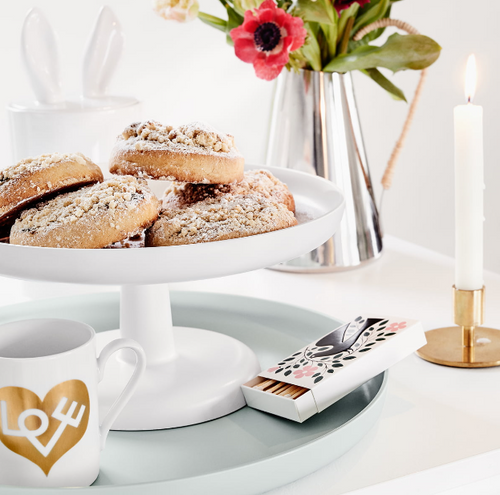 Vitra
High Tray, White
$95.00

Country of Origin: Birsfelden, Switzerland
Designer: Jasper Morrison

Manufacturer: Vitra
Dimensions: Diameter: 30 cm / 11 3/4 inch, Height: 150 cm / 4 3/4 inch

Materials: ABS Plastic
Why is it Special?

High Tray (2018) is Jasper Morrison's further development of an idea that began with Rotary Tray: giving the classic display bowl a contemporary twist.
Jasper Morrison was born in London in 1959. He studied at the Kingston School of Art and the Royal College of Art, graduating in 1985. Since 1986 he has opened his Office for Design in London.
Jasper Morrison became a leading figure of "New Simplicity," a movement that advocated a more modest and also more serious approach to design. In addition to furniture, he has also created lamps, home accessories, textiles, a tram system for the city of Hanover, Germany and a bus shelter for the Vitra Campus in Weil am Rhein.
Recent projects include the design of the furniture for the Tate Modern in London, the Folding Air-Chair and Low Air-Table for Magis, flatware, glassware and other home accessories for Alessi, the Flos Glo-Ball lighting series and furniture for Vitra.
Jasper Morrison Ltd. is currently based in London and Paris.