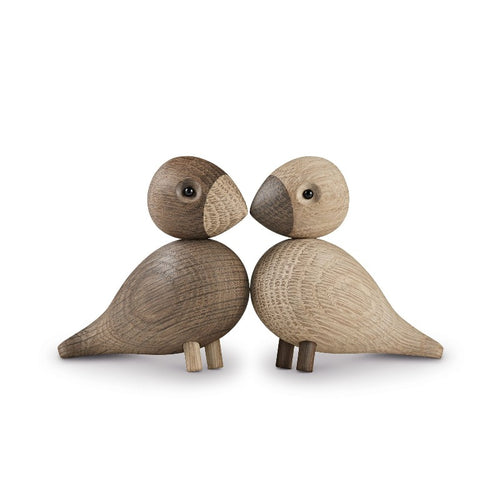 Designer: Kaj Bojesen (1952)
Country of Origin: Denmark
Dimensions: Height 4"
Materials: Oak and Maple wood
Why is it Special?
Designed between 1934- 1957, Kay Bojesen's wooden animals have become collectable design classics and  fixtures in many Scandinavian homes. Each has movable parts, and can sit or be hung in various positions, giving them many different expressions and personalities. A perfect addition to any modern decor, or a great gift for a child. Each animal is hand made in Denmark.
2 birds per set.