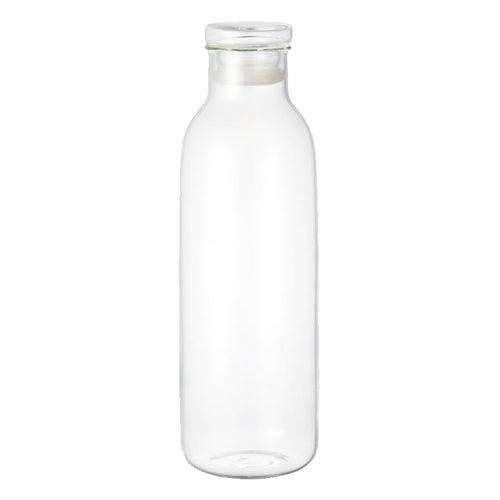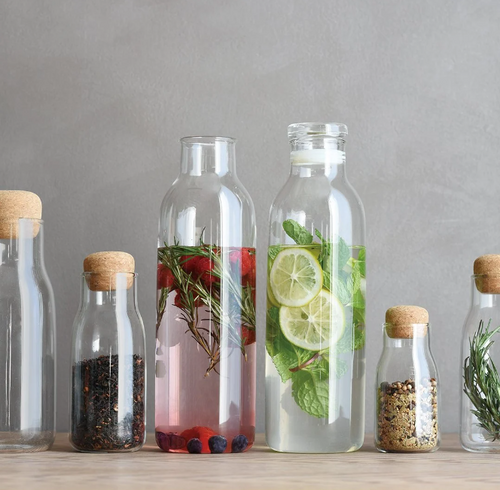 KINTO
Kinto Bottlit Carafe 1L
$27.00
Country of Origin: Japan
Material: Heat-resistant glass, Silicone.
Dimensions: ⌀50 x H270 x W85 mm / 1 L
Why is it Special?

A simple and elegant bottle carafe.

Maximum temperature differential: 120℃ / 248℉.
Upper temperature tolerance: 140℃ / 284℉.
Microwave and dishwasher safe.
Wash with care. Do not use abrasive cleansers or steel wool. Sudden temperature change may break or shatter the product. While the glass is hot, do not pour cold liquids into it and do not place it on a wet cloth or a wet surface.