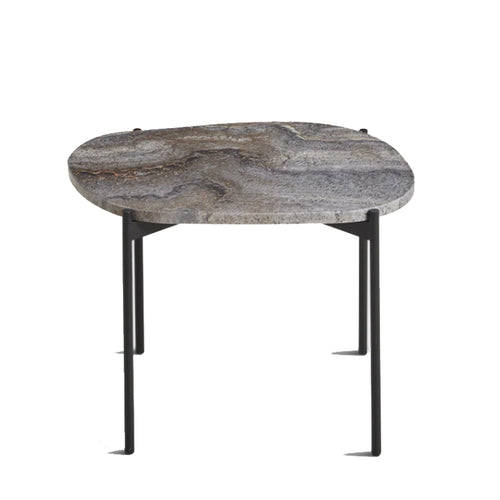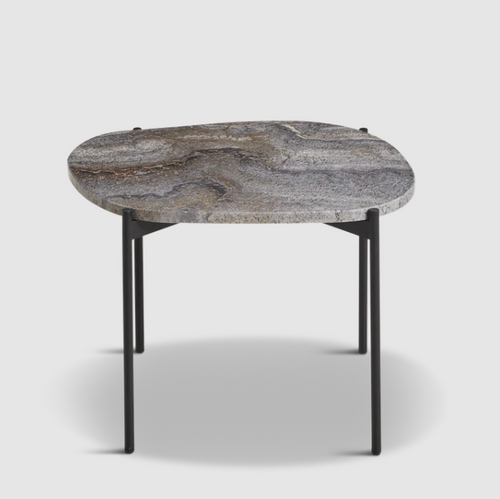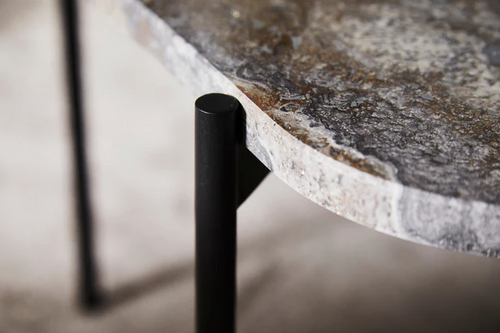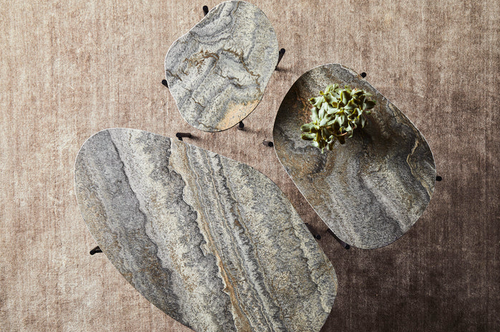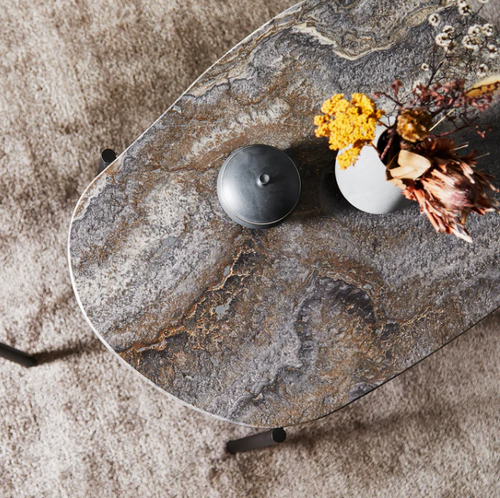 woud
La Terra Occasional Table (Medium), Grey Melange Travertine Top With Black Painted Metal Legs
$1,112.00
Regular price
$1,308.00
Country of Origin: Denmark

Designer: Agnes Morguet
Manufacturer: Woud
Material: Materials: Travertine tabletop with black painted metal frame (smooth surface), Finish: Filled and polished, Colour/texture variations may occur as Travertine is a natural material.

Dimensions: Length: 57.20 cm, Width: 40.50 cm, Height: 41 cm

Why is it Special?
The La Terra table is a harmonious and sophisticated addition to your home. Inspired by nature, the design beautifully embraces the organic shapes and muted colours of soft pebbles in the landscape. Made from Travertine, every surface is unique as the play of colours varies in the natural material. With three different available sizes and heights, the table can be placed as a single piece or entire landscapes can be created.
Designed by Agnes Morguet, a flourishing German designer, interior architect and carpenter. In her work, she combines her passion for craftsmanship with art and design with an aim to touch people emotionally, inspire and delight them continuously. To Agnes Morguet, the strongest source of inspiration is nature, which is clearly represented in her design.
* Because of the size and weight of this item, free shipping does not apply. Please provide your shipping address and we will get back to you with a quote as quickly as possible.