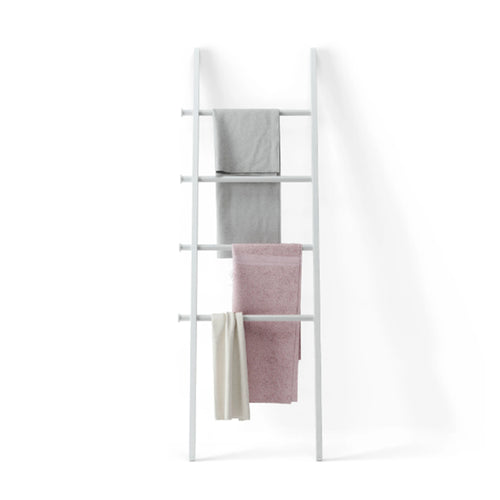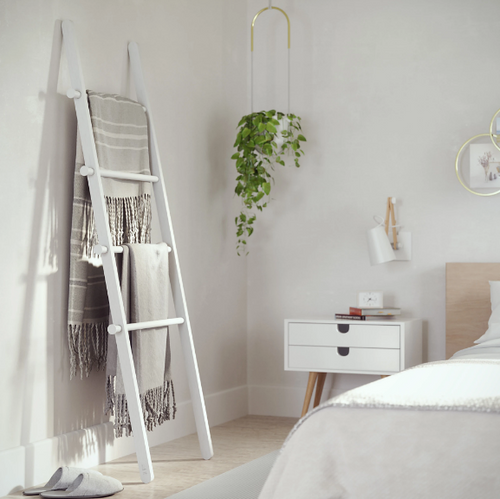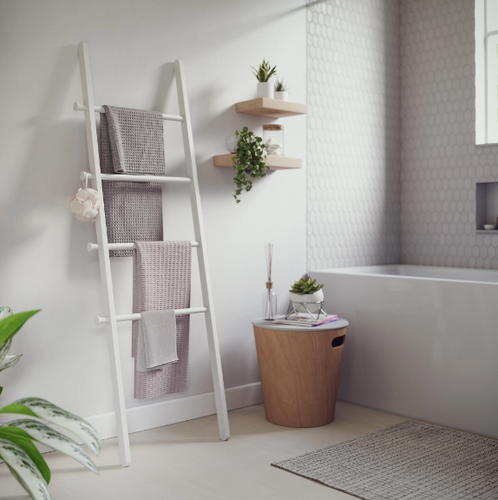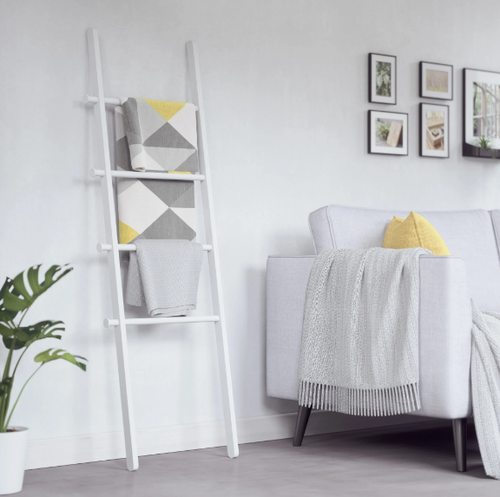 Umbra
Leana Ladder, White
$85.00
Manufacturer: Umbra Shift

Designer: Umbra Shift

Dimensions: 18" (46 cm) wide and 60" (5 ft) tall

Material: Ash wood and Powder-coated steel

Why is it Special?
Both decorative and functional, Leana Ladder features solid wood posts and 4 metal bars, providing you room to store blankets, clothes, towels and more. Easy to assemble, Leana provides a modern storage solution that can be used in a variety of rooms in your home. With a solid wood construction and powder-coated steel, this innovative storage solution is the ideal towel rack, blanket rack, or clothing organizer. Leana measures 18" (46 cm) wide and 60" (5 ft) tall.

With a modern solid wood construction, Leana is both durable while providing a practical yet decorative display to lean up against your wall. Leana's four notched hooks running along the sides provide even more hanging space for whatever you need

Note: Leana Ladder is not intended for climbing, with a maximum weight of 5lbs per rail. Leana ladder's versatile design can be used to display beautiful linens or to organize those articles of clothing that often end up in pile beside your bed. even heavier items, such as towels or jackets, can be hung with ease; keeping them neat and organized.