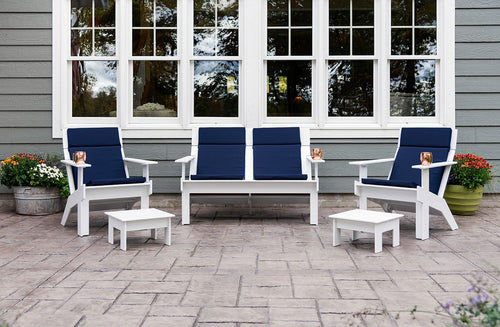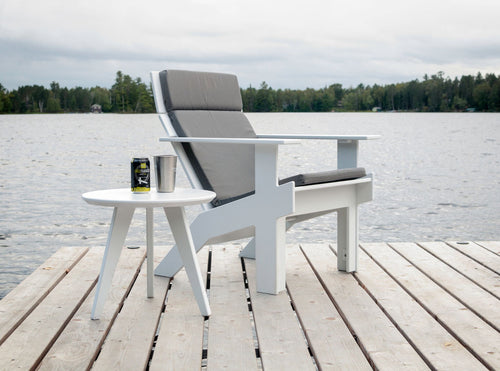 Manufacturer: Loll Designs
Country of origin: Made in the USA
Dimensions: Width: 18" (45.72cm) x Length: 42" (106.68cm) x Height: 1.5" (3.81cm)
Why is it Special?
The new Lollygagger Cushion offers a soft seating option perfectly fitted for both our Lollygagger Lounge and Tall Lollygagger Lounge, or cozy up with two on our Lollygagger Sofa and Tall Lollygagger Sofa.  A Velcro strap around the back will keep the cushion secure and you lollygagging for days.
We love Loll Designs because it's eco-friendly, well designed, and 100% weatherproof. Maintenance free and backed by a 5-year warranty. 
Based in Duluth, MN, Loll Designs is a designer/manufacturer of durable, all-weather, outdoor furniture and accessories made with recycled plastic – mostly from single­ use milk jugs. Using thoughtful, original designs and unique materials, Loll creates innovative, fun and high­ quality products proudly crafted in the USA. 
* We are happy to special order any LOLL products for you! Give us a call and we can help you make a choice that's right for you!