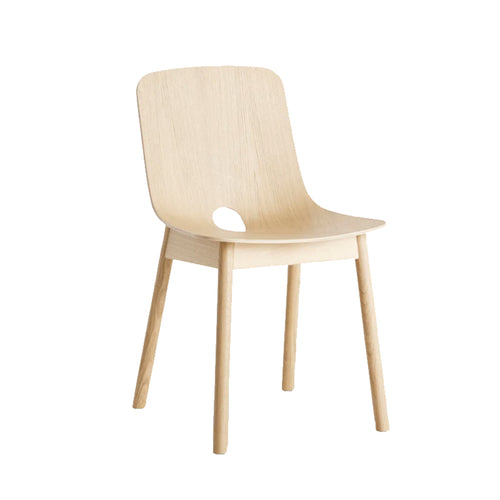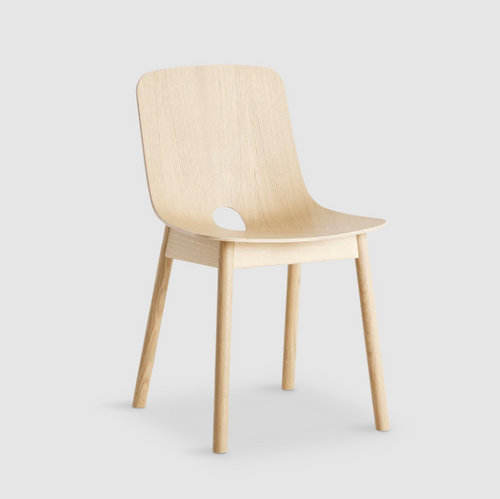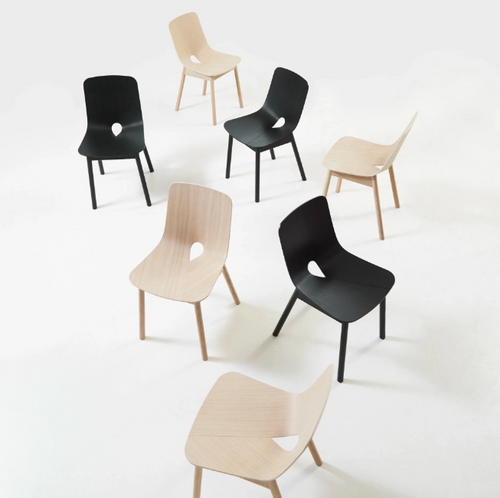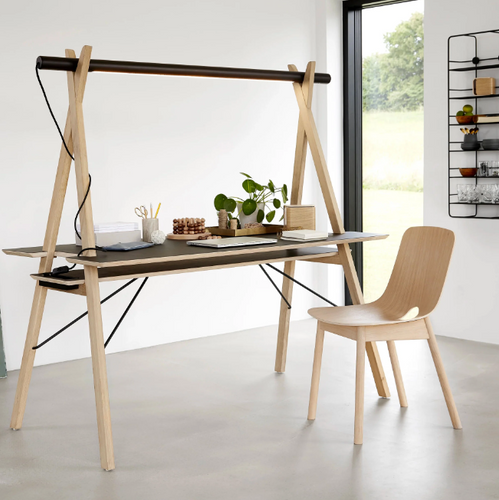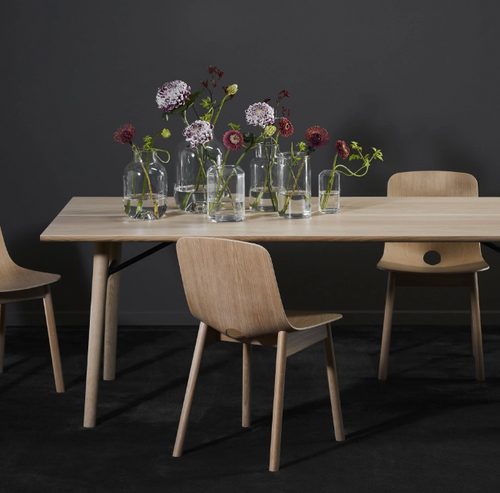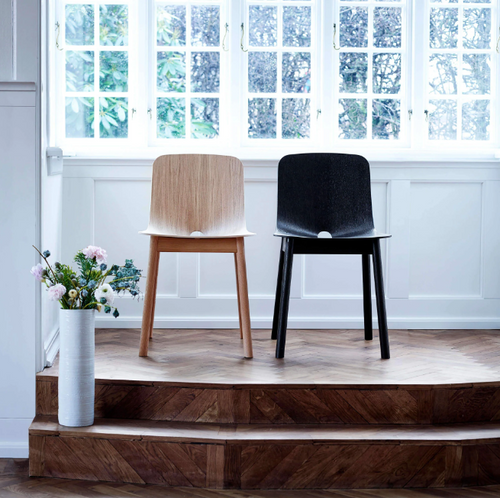 woud
Mono Dining Chair, White Pigmented Lacquered Oak
$580.00
Regular price
$682.00
Country of Origin: Denmark

Designer: Kasper Nyman
Manufacturer: Woud
Material: Materials: White pigmented oak veneer seat and solid oak legs. Fully assembled. Felt glides included.

Dimensions: Width: 45 cm, Depth: 51 cm, Height: 78 cm, Seat height: 45.50 cm

Why is it Special?
Mono is the result of untraditional thinking. The series is characterised by a challenging design combined with simple and clean aesthetics. Designed from the idea of folding wood like a piece of paper into a cone shape, which challenges traditional thinking and production. The oak veneer construction gives Mono a light and refined expression rooted in the Scandinavian design tradition.
Designed by Kasper Nyman, a dynamic Finnish designer. He designs from a strong idea with great attention to identity, functionality and quality. With the elegant lines and soft shapes, he carries on the modern Scandinavian design tradition. His work with natural wooden materials and simple aesthetics recur in the Tail Wing hooks, Pause and Mono series.
* Because of the size and weight of this item, free shipping does not apply. Please provide your shipping address and we will get back to you with a quote as quickly as possible.