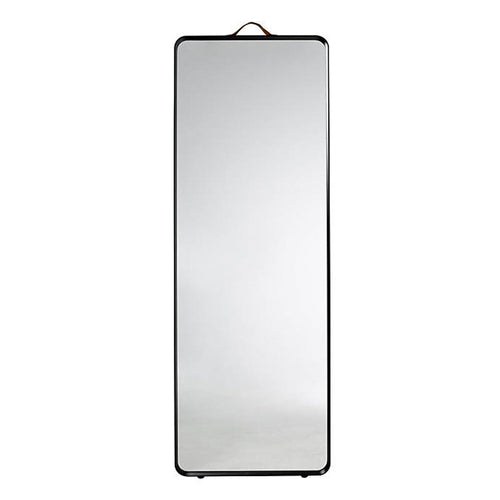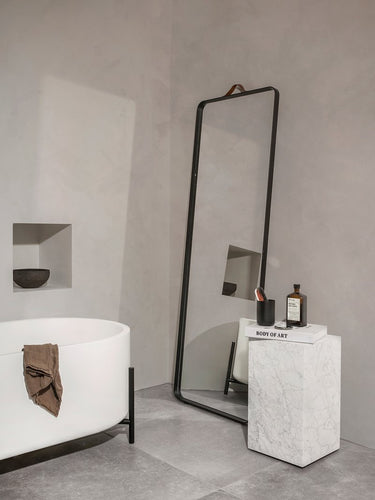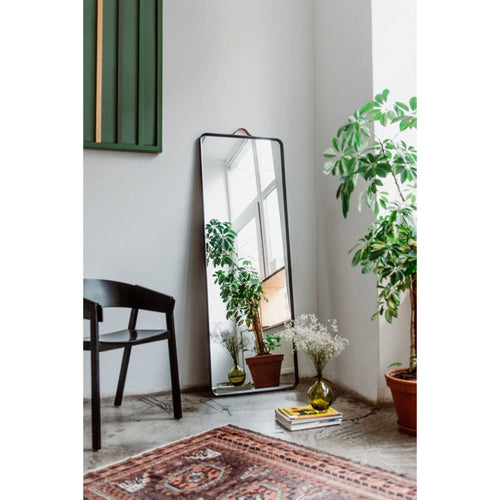 Audo
Norm Floor Mirror, Black (Tall Rectangle)
$833.00
Country of Origin: Denmark
Designers: Norm Architects
Material: Powder coated aluminum frame, Brown leather hanger, Glass
Dimensions:  Height 70", Width 23.6", Depth 1.4"
Why is it Special?
In the bathroom, bedroom, or anywhere, really the Audo Norm Floor Mirror reflects simple good taste. A minimal, soft-cornered rectangular aluminum frame surrounds an expansive panel of mirrored glass. The mirror can sit on the floor and lean against the wall or, courtesy of the leather hanger, be hung up on that wall. Designed by Norm Architects.
Audo Copenhagen, headquartered in Denmark, partners with designers to develop and produce a broad assortment of Scandinavian living accessories for the dining room, living room, kitchen, and garden.