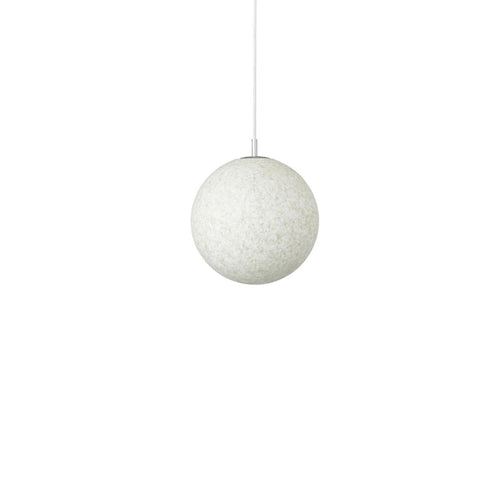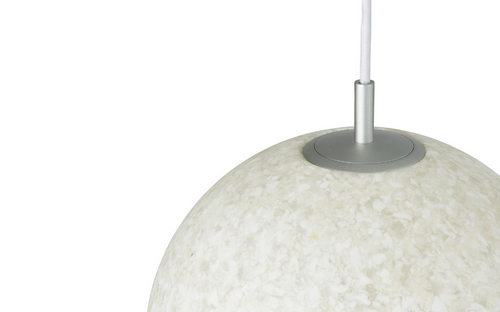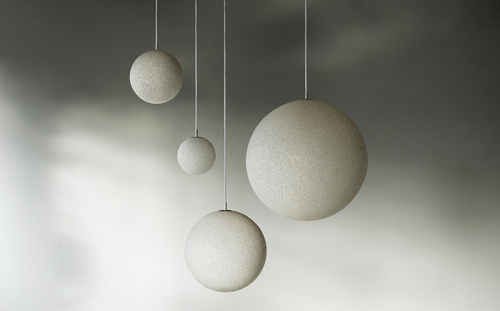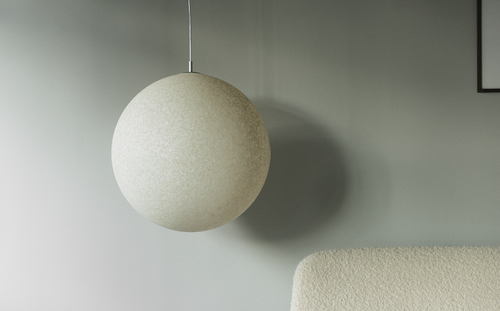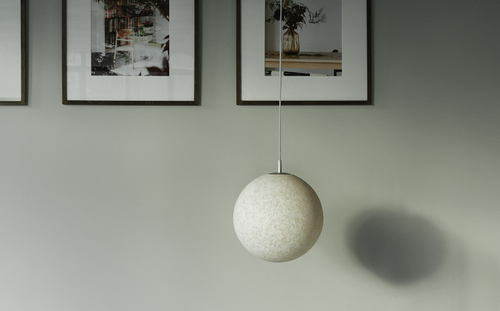 Manufacturer: Normann Copenhagen
Designer: Simon Legald
Dimensions: Ø: 30 cm
Materials: 100% Low Density Polyethylene Industrial Waste
Why is it Special?

Pix Lamp collection has a timeless silhouette and a captivating, pixelated surface made from 100% recycled plastic waste. 

A reinterpretation of the archetypical spherical pendant lamp, the recognizable, timeless silhouette is used for the design of the Pix Lamp, while the captivating surface of the lamp gets its unique look from its composition of recycled plastic waste.
Pix Lamp is not just an aesthetic design, it is also a resourceful one. For the production of the lampshade, plastic waste in various shades of white is mixed and granulated, before being heated to a melting point of 120°, allowing the material to be reheated and reused at the end of its life without altering its properties. This particular process enables a circular life cycle and presents a design where each lampshade has its own, unique color composition. The thickness of the material makes Pix Lamp look opaque when the light is turned off. When the light is turned on, the appearance of the material transforms, obtaining a translucent look, the light from the bulb shining through and highlighting the granulated structure of the lampshade.
Wherever Pix is placed, its straightforward design idiom is sure to blend in with the surrounding interior while its distinctive lampshade offers a cozy, charismatic glow. 

Simon Legald graduated from The Royal Danish Academy of Fine Arts in the summer of 2012. His work consists of both small- and large scale products. Simon's designs are often created in a dialogue between craftsmanship and industry. He also likes to incorporate the techniques that are necessary for the structure of a product into the design by highlighting them visually.
"Honesty is what makes a product understandable and is what describes the products functionality. If you understand the product, it does not need any explanation. The essence of my design is for it to be bought and used. Therefore, it has to satisfy not only the functional aspects, but also the psychological and aesthetic needs. For me simplicity describes the true identity of objects and makes them trustworthy. In my design, I try not to add any unnecessary details. I work with simplicity by highlighting the necessities instead of hiding them. It gives the product a simple and honest expression."