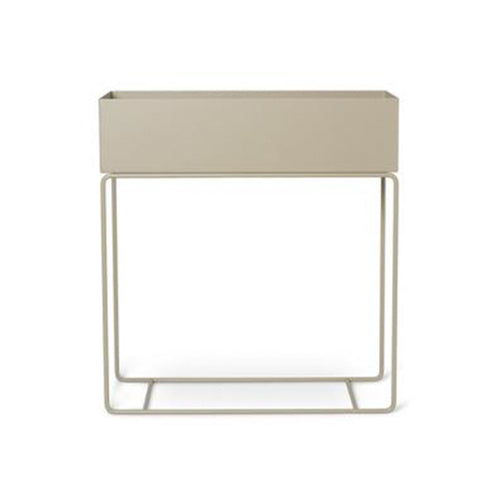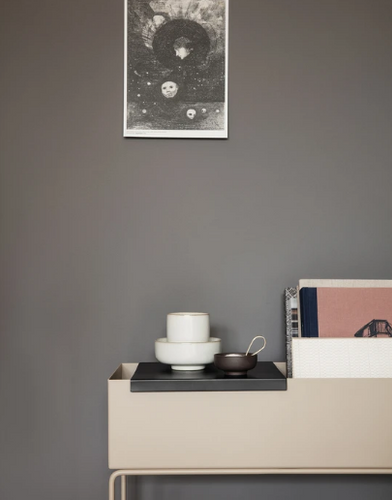 Country of Origin: Denmark

Manufacturer: Ferm Living
Materials: Powder Coated Metal
Dimensions:  W: 60 x H: 65 x D: 25 cm
Why is it Special?
With a series of accessories crafted from powder-coated metal, you can turn the original Plant Box into a multi-functional piece with lots of styling and storage options. 
Our plant boxes can be used for decoration all over the house, as temporary storage in the hallway or as a divider to create cosy corners in larger rooms. They're suitable for flowers, plants, books, toys and magazine – or maybe a little of each. Style them with delicate flowers in fine vases or try green plants in chunky clay pots and watch how the contrasts between the design and the added elements play. There's an elegant and timeless aesthetic to the plant boxes from ferm LIVING. And the design has a striking and interesting contrast between the rectangular box on top and the thin metal legs. Plant boxes are available in several colours.

Sorry due to the size of this item it does not qualify for free shipping. Please contact us with your address for a shipping quote.