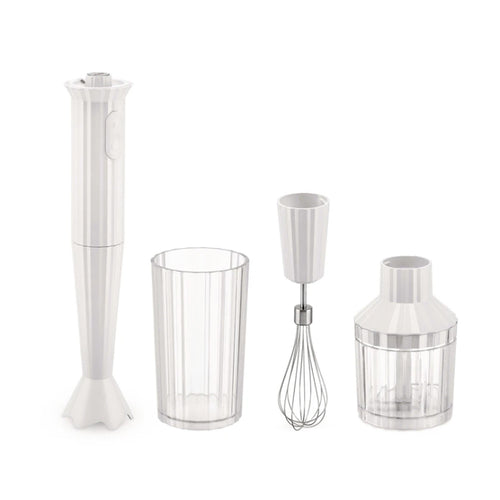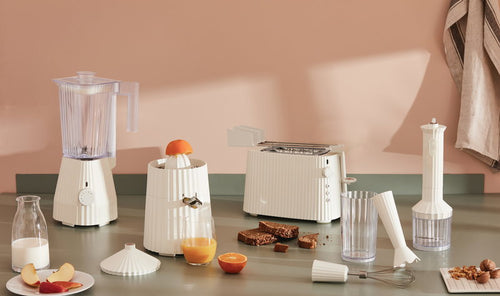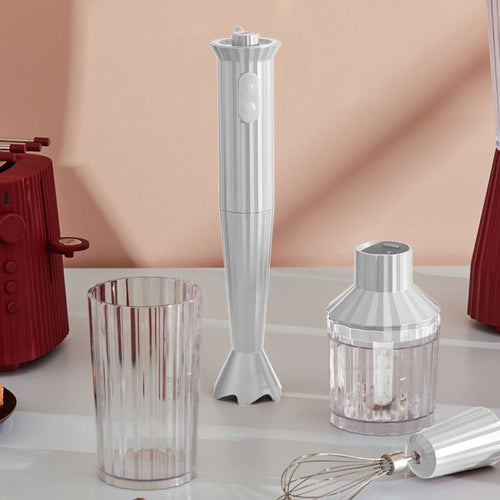 Alessi
Plisse Hand Mixer Set, White
$240.00
Manufacturer: Alessi

Designer:  Michele De Lucchi
Dimensions: n/a

Materials: Thermoplastic Resin, 18/10 Stainless Steel

Why is it Special?

Making a sleek addition to any contemporary kitchen with its minimalist design, the Alessi Plissé hand mixer set is made of thermoplastic resin with a matte finish. Sturdy yet lightweight, the collection features a hand blender, mixer and whisk attachment. This sophisticated design created by Italian architect Michele De Lucchi is inspired by fashion styles of the 1950's and 1960's. Refined and elegant while being easy to use, this is the ideal set.

Hand blender set with measuring jug, whisk and chopper, all in thermoplastic resin.