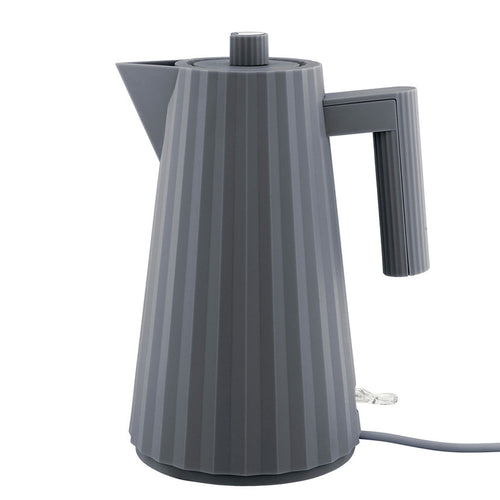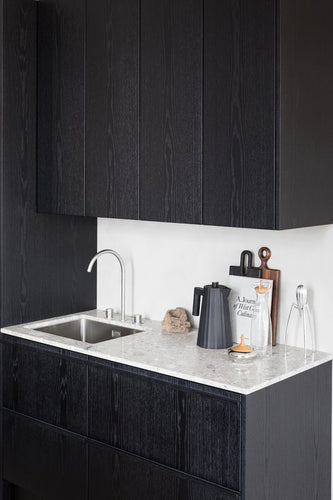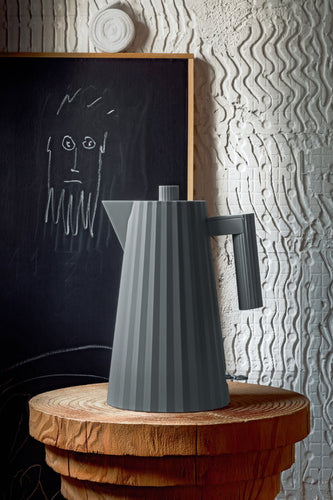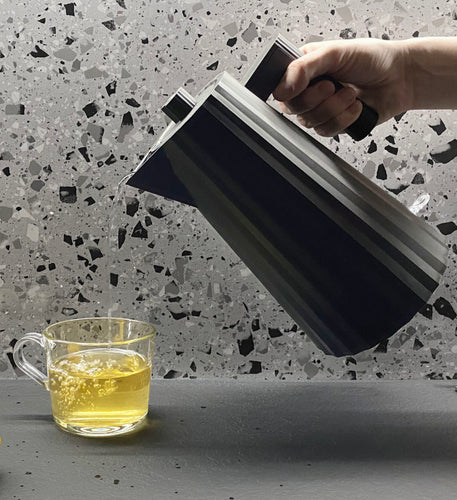 Alessi
Plisse Water Electric Kettle, Grey
$102.00
Manufacturer: Alessi

Designer:  Michele De Lucchi
Dimensions: 33.27 x 21.59 x 21.59 cm

Capacity: 1.7 L

Materials: Thermoplastic Resin

Why is it Special?

Michele De Lucchi's design for Alessi's Plissé Electric Kettle elevates an everyday object into a useful sculptural accent for the modern kitchen. Made of black thermoplastic resin, the crisp pleats create a lovely play of light and shadows.  With 1500 watts for quick boiling, a removable filter for easy cleaning, an automatic shut-off, and a cord-free base, the Plissé is as functional as it is fabulous.