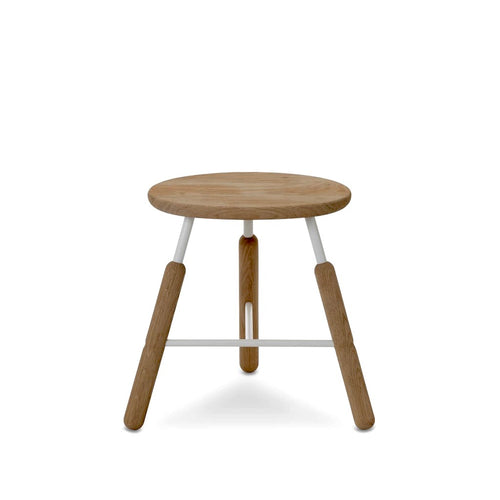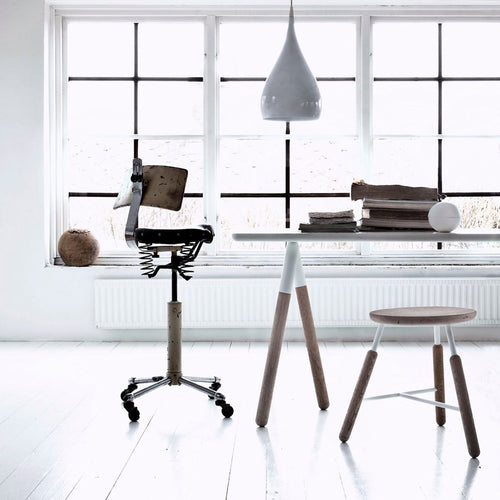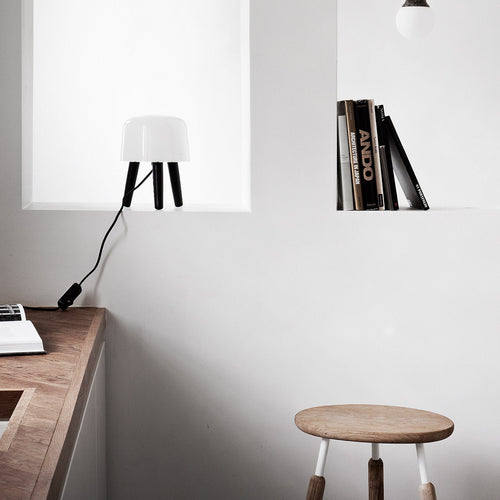 Designer: NORM Architects
Materials: Powdercoated Steel, Oak Legs, Sandblasted Oak Seat
Dimensions: W: 450mm H: 400mm D: 450mm
Why is it Special?
Inspired by the contrasting surfaces of corroded wood ageing and industrial metal structures often found in docks or shipyards, Kasper Rønn and Jonas Bjerre-Poulsen, the two Danish designers behind NORM Architects, have taken a modern Scandinavian approach to create RAFT - a unique piece of furniture that combines simplistic purity with a discreetly aged look.

The sandblasted surface of the RAFT stool accentuates the structure of the wood, while the triple legs have the playful appearance of a living creature in motion.
The position of the legs allow for two seating positions, either with a single led forward or two. The flat seat also makes the stool equally useful as a side table.
* Because of the size and weight of this item, free shipping does not apply. Please provide your shipping address and we will get back to you with a quote as quickly as possible.