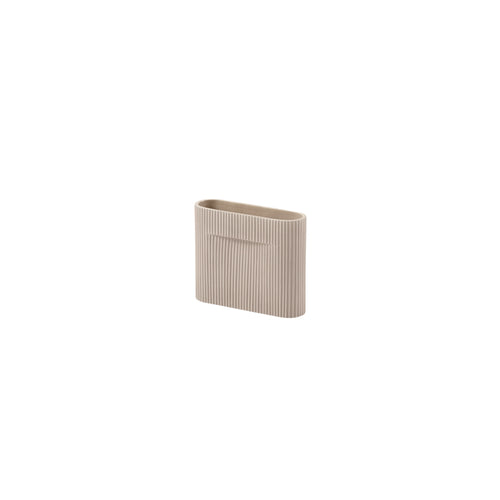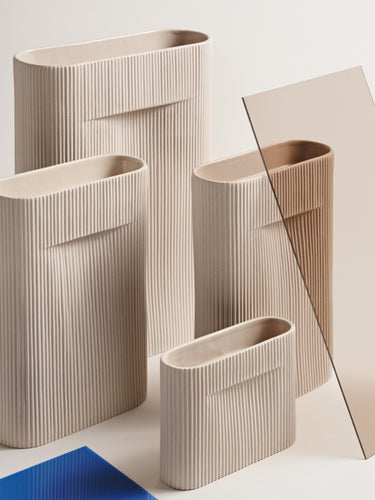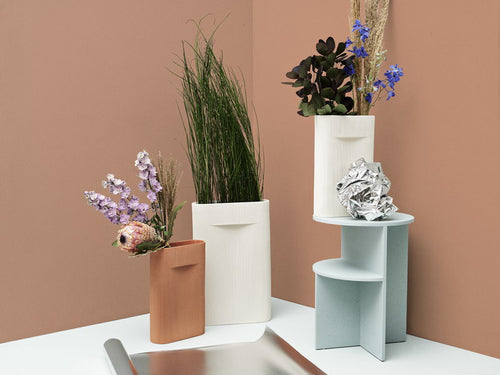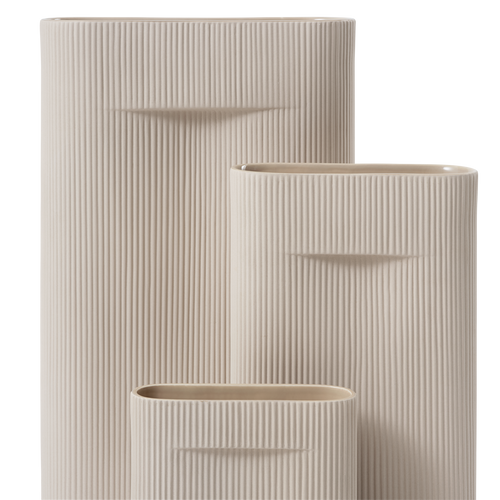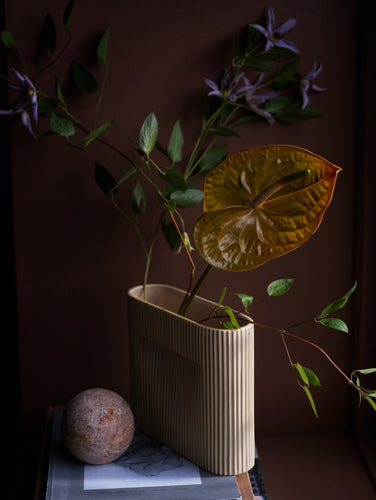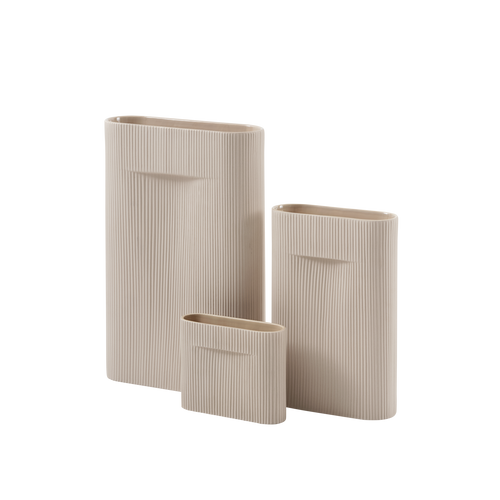 Muuto
Ridge Vase Beige, 6.5"
$87.00
Country of Origin: Denmark
Designer: Studio Kaksikko
Manufacturer: Muuto
Material: Earthenware
Dimensions: H 6.7" W 7.9"

Why is it Special?

The Ridge Vase presents a new way to display flowers through its sculptural expression along with an artful character when not in use. The design features added functionality through its refined dent, allowing flowers to stand upright while also working as a subtle handle when moving the vase from one room to another.

Studio Kaksikko is a Helsinki-based design studio that specializes in ceramic tableware and wooden furniture, founded by Salla Luhtasela and Wesley Walters. The duo shares an interest in functional, understated forms that highlight each material's tactile qualities, as well as in the production process itself. They met while studying at Aalto University School of Arts, Design and Architecture and have collaborated on a broad range of professional projects under the studio name Kaksikko.