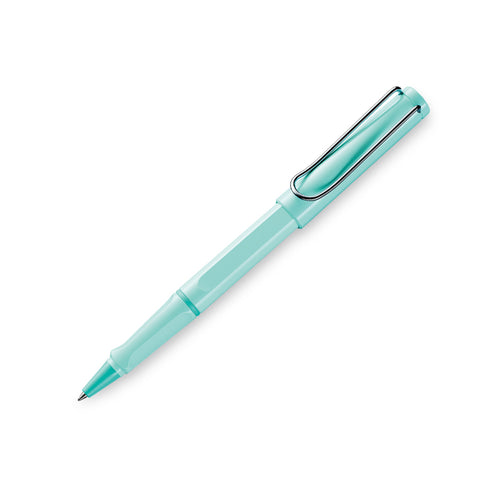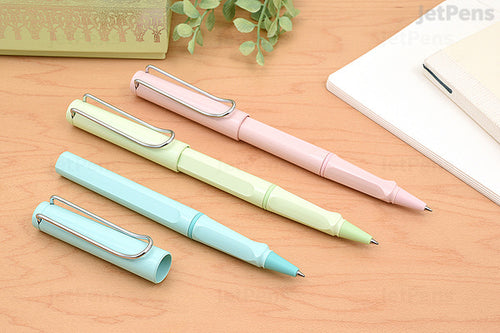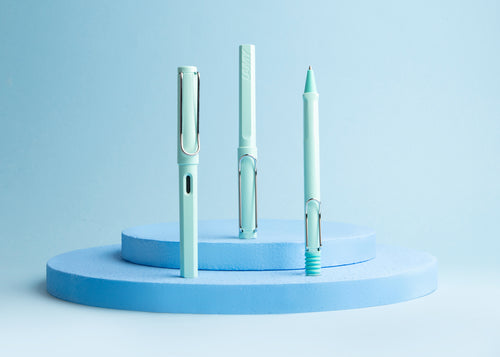 Lamy
Roller Ball Safari Blue Macaron
$29.00
Manufacturer: Lamy
Designers: LAMY
Country of Origin: Germany 
Why is it Special?
The LAMY rollerball seamlessly blends the ease and convenience of a ballpoint pen with the beautiful flow of a LAMY fountain pen. The Safari model features a strikingly modern design, sturdy ABS plastic construction, flexible metal pocket clip, and a distinctive triangular grip section.
This limited-edition Blue Macaron rollerball pen features a smooth baby blue finish. Black ink.
The LAMY success story began over 50 years ago with the LAMY 2000: the model was the foundation stone laid in 1966 for the clear, unmistakable design language which still characterises the style of all Lamy products today – Lamy design.