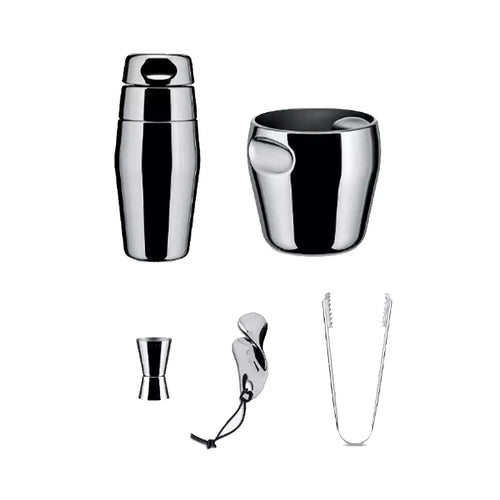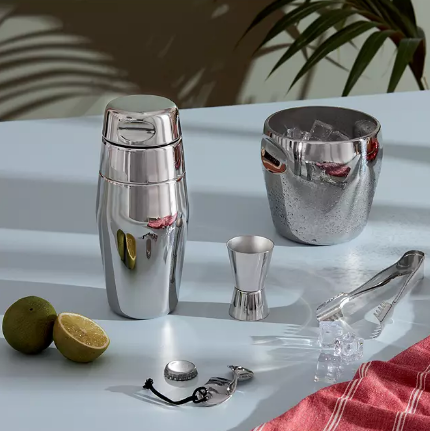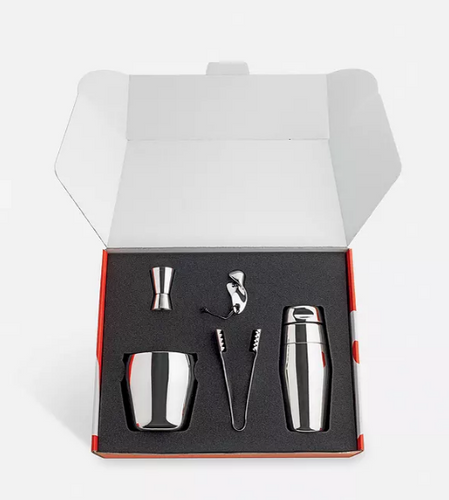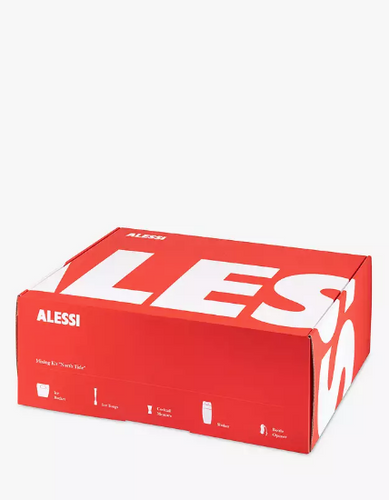 Alessi
Set Shaker 870 "North Tide"
$341.00
Manufacturer: Alessi

Designer:  Luigi Massoni and Carlo Mazzeri/2020
Materials: 18/10 Stainless steel and glass

Why is it Special?
The North Tide cocktail set from Alessi includes the basic tools any budding mixologist will need to mix favourite drinks and invent new concoctions for the next party.
Set includes:
- Cocktail shaker
- Ice bucket
- Cocktail measure
- Bottle opener
- Ice tongs


Featuring staple designer pieces used in bars internationally, the North Tide Cocktail Set from Alessi gives the user all the elements necessary to create a calculated cocktail. Anchored by the iconic shaker and ice bucket by Luigi Massoni and Carlo Mazzeri, the set features bar accessories from Anselmo Vitale, Valerio Sommella, and Ufficio Tecnico Alessi. The bottle opener, cocktail measure, and ice tongs each stress precision and comfort in the hands. Made in stainless steel, each piece shares a refined visual language, defined by clean shape and a sleek surface.
Alessi is a family owned Italian design company, founded in 1921. Giovanni Alessi, a talented sheet metal worker, produced items by hand for the table and home out of copper, brass and nickel-silver. He was later joined by his son Carlo who was responsible for many of the designs produced in the 1930s and early 1940s. In the mid 1940s Alessi began to work with outside designers. The current Alessi catalo is the result of a collaboration with over 500 designers from all over the world. A true work of design must be able to move people, to convey feelings, to trigger memories, to surprise, to go against the grain. From this point of view, design intended to conjure up images in people's minds, which makes them a bit happier, still has tremendous potential. --Alberto Alessi