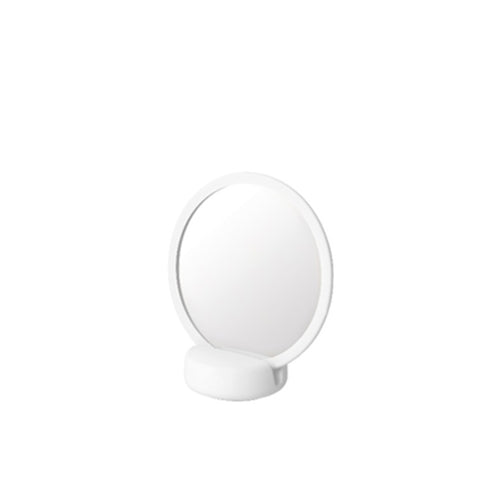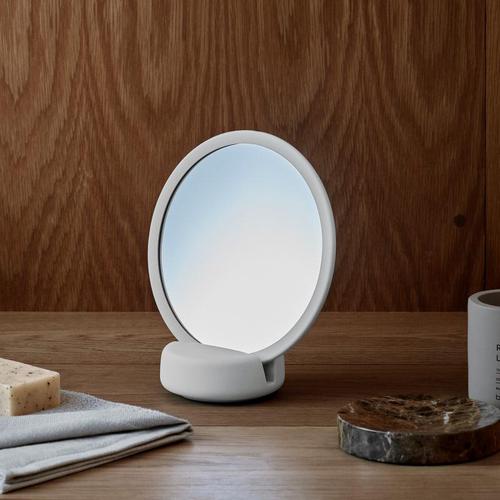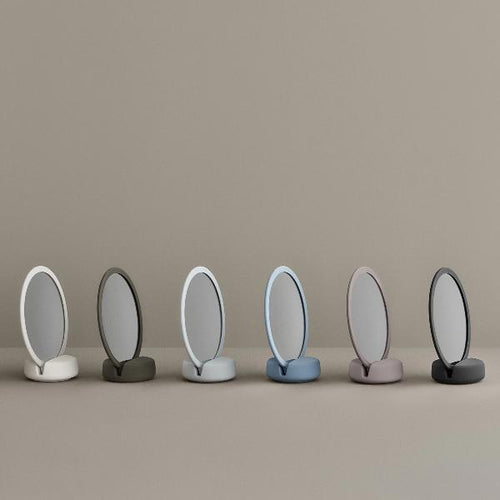 Blomus
SONO Vanity Mirror, White
$64.00
Country of Origin: Germany
Manufacturer: Blomus
Designer: Blomus
Material: ceramic, composite and silicone
Dimensions: Mirror is 6.7" / 17cm diameter, Mirror in holder is 7.3" x 6.7" x 3.5"
Why is it Special? 
SONO reflects your best side. The SONO Vanity Mirror, with 5x magnification makes your daily routing easier. The mirror can be used on the countertop in its accompanying holder, or can be taken out of the holder for hand-held use. 
The Vanity Mirror is just one element of the popular blomus SONO bath line which features gentle shapes, perfectly rounded edges and a soft surface with an exquisite silk matte finish.
The SONO bathroom collection is exceedingly functional, but at the same time reflects the brand's aesthetic vision creating a calming and harmonious setting for the everyday bath routine.