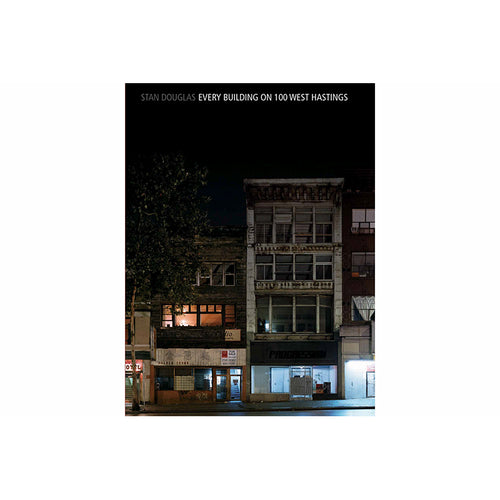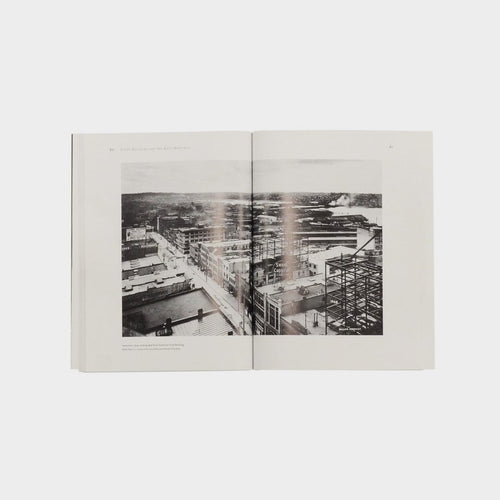 BOOKS
Stan Douglas: Every Building on 100 West Hastings
$25.95
Publication: Univerity of Toronto Press

Materials: Paper
Why is it Special?

"The 100 block of Vancouver's West Hastings Street is the gateway to one of the most contested and controversial inner-city neighborhoods in North America--Vancouver's infamous and impoverished downtown eastside. Lining the south side of the block are Edwardian-era buildings that have born the brunt of shifting market forces over the years.

Developed in the wake of Vancouver's "emergence" as the terminus for the country's national railroad, the buildings in the area have been in decline since the 1930s, when the locus of the city's commerce began moving.

But the "story" of the 100 block is not strictly one of global market forces, nor does it belong to those who, through whatever political stripe, lay claim to it.

The book is based on a monumental-sized digital print of the 100 block of West Hastings Street by Stan Douglas, one of Canada's most distinguished contemporary artists, who utilized current technologies to create a 16'×3' panorama of epic scope, photographing each building and compositing the individual prints to assume a fantastic, impossible perspective; which is reproduced in the book as a removable full-colour poster, 5?" tall and 30?" wide.

Essays by Denise Olekszijuk, Nicholas Blomley, and Neil Smith use Douglas's photograph as a template for assessing the state of Vancouver's contested downtown eastside; its moral, economic and social implications.

Using the work of one of the art world's most celebrated and accomplished visual artists, the book unravels the dynamics of history and sociology, combined with photography and art, to create a compelling and visually arresting document that informs our understanding of what makes a neighbourhood. Copublished by the Contemporary Art Gallery (Vancouver).

Co-winner of the City of Vancouver Book Prize

Now in its 2nd printing."