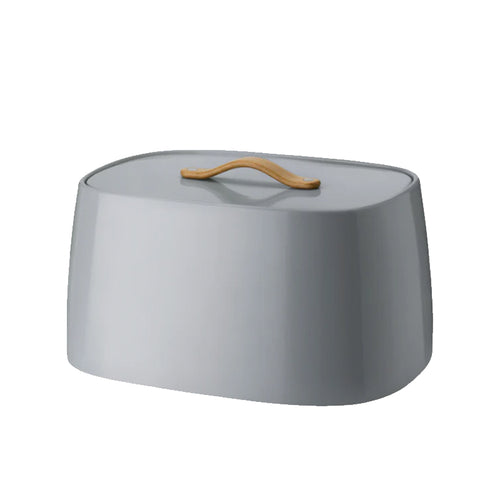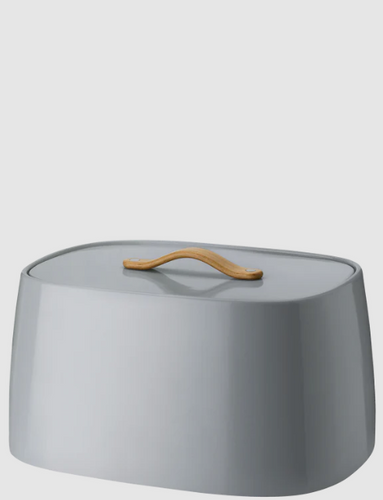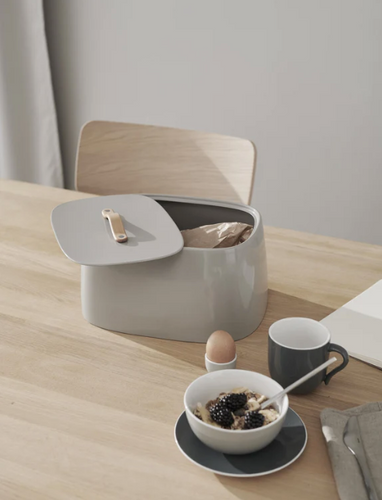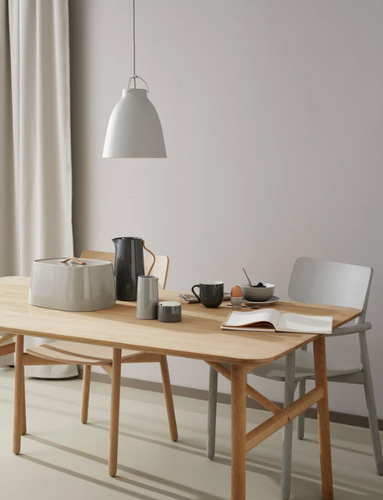 Stelton
Stelton Emma Bread Box, Grey
$145.00
Manufacturer: Stelton (Denmark)
Desginer: HolmbäckNordentoft Studio
Materials:  Lacquered steel and beechwood 
Dimensions: Length: 32.5 cm cm, Height: 15.5 cm cm, Width: 24.5 cm cm
Why is it Special?
Fusing the retro style of the 50's and 60's with new combinations of materials such as steel and beechwood, the Emma range makes every day a little more beautiful. 

Danish design and functionality are combined in the charming Emma bread box that will adorn the kitchen table while keeping the bread fresh. It is spacious and ideal for storing both bread and cakes. The Emma bread box is made of powder coated steel in either blue or grey. The delicate, soft shades that characterize the Emma series stand in beautiful contrast to the golden tone of the beech handle.
Practical bread box from the Emma series
Beautiful retro design for the countertop
Ideal for storing bread and cakes
Keeps contents fresh for as long as possible

Sebastian Holmbäck (1971) and Ulrik Nordentoft (1974) met while attending Danish Design School. Almost 10 years after their graduation they established the HolmbäckNordentoft Studio.