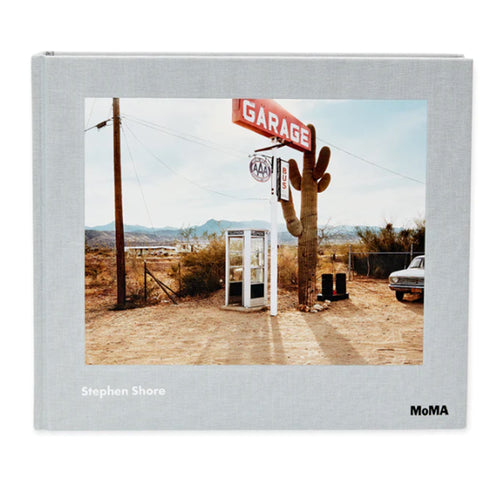 Vendor: U of T Press
Why is it Special? 
Edited by Quentin Bajac. With contributions by David Campany, Kristen Gaylord, and Martino Stierli
Stephen Shore is one of the most influential photographers of our time, acknowledged especially for his pivotal role in the rise of color photography in the 1970s. Less familiar is the wide range of his experimentation with various cameras, formats, and modes of dissemination—from amateur and vernacular forms early in his career to digital technologies today. Published to accompany the first comprehensive survey of the artist's work in the United States,
Stephen Shore
allows for a fuller understanding of his singular vision and uncompromising pursuit of photography's possibilities. 336 pp.; 450 illus.