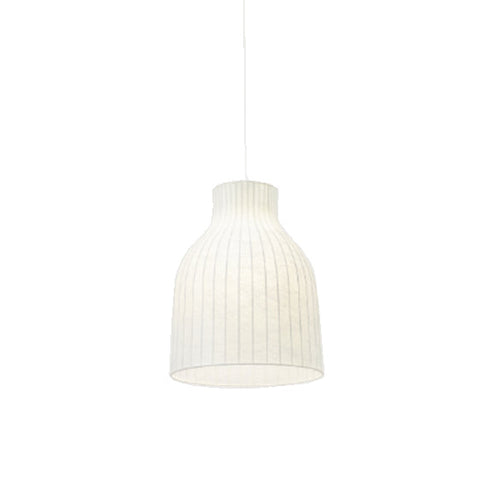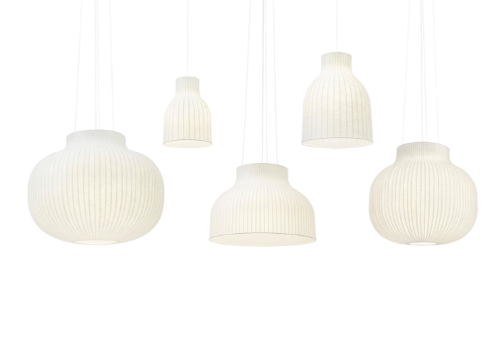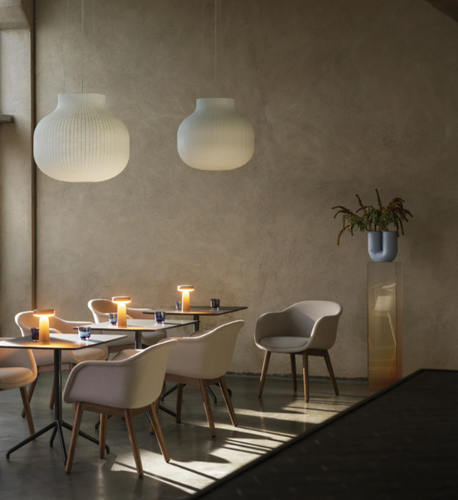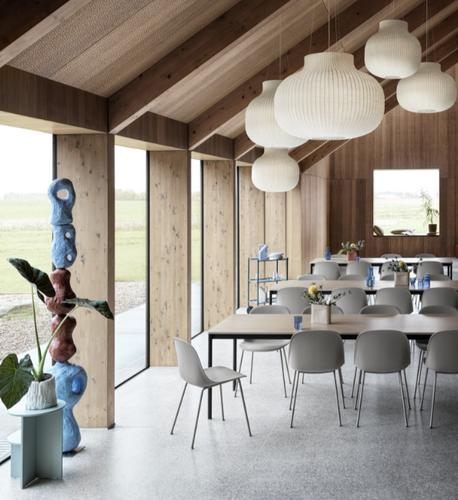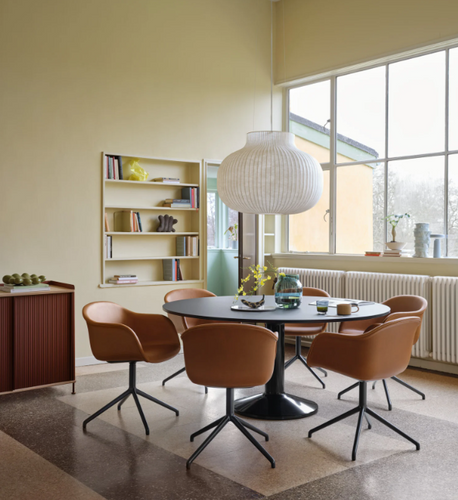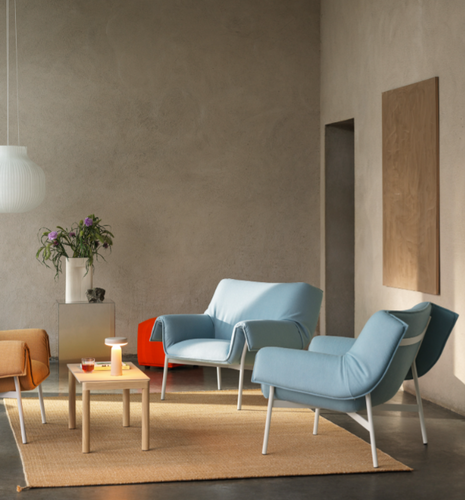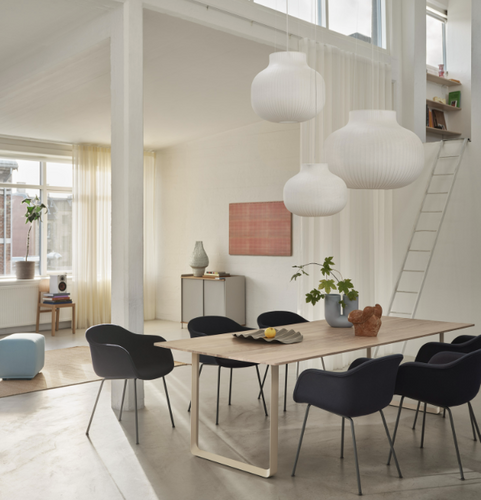 Muuto
Strand Pendant, 15.7" (40 cm), White Open
$875.00
Designer: Muuto
Country of Origin: Denmark
Manufacturer: Muuto
Materials: The Strand Pendant Lamp is made of a cocoon layer with an inner steel structure, a PVC cord and PVC covered steel wire. A cocoon composite material that is sprayed onto a steel frame through a 3-step process of fiber web, cocoon plastic and protective top coating.

Dimensions:  Length 15.7" x Height 19.8" x Width 15.7" Cord length: 118.1"
Why is it Special?

The Strand Pendant Lamp is designed with soft, playful forms for a modern expression. The design provides both diffused lighting and direct lighting, the latter through its top and bottom opening. The design is made in a sprayed cocoon material that consists of tiny strands for a complex, intriguing structure that, paired with its modern form, gives the Strand Pendant Lamp an almost cloud-like appearance. With its cocoon material filtering light through for a warm, comfortable glow, the Strand Pendant Lamp hovers lightly in space, bringing comfort, harmony and a refined sensitivity to any room.