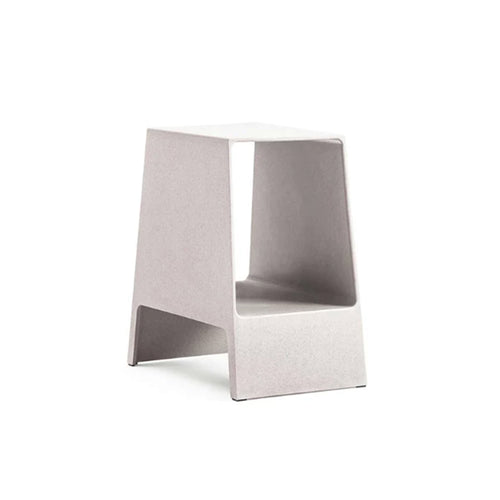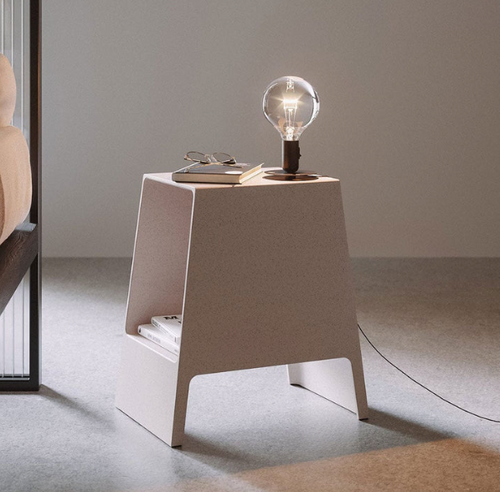 TOOU
Tomo Stool, Light Brown
$113.00
Manufacturer: TOOU

Designer: TOOU

Dimensions:  Width: 10.8" / 27.5cm, Depth: 16" / 41cm, Height: 18" / 46cm
Materials: Eco Plastic
Why is it Special? 


Tomo, a Japanese word that means "friend".
Tomo, a Japanese word that means "friend", is the name of this clean and versatile side table. A famous aphorism states: "Friends are like walls. Sometimes you lean on them, and at other times it is essential to just know that they are there." Imagine a silent friend who is always there for you: Tomo is exactly what we all need!
Its ideal manageability makes it the perfect shelf to place a book or your glasses while in the intimacy of your living room or home garden and its high versatility makes it perfectly adaptable to shared environments, such as lobbies and waiting rooms. Tomo is an everyday object with a minimal and precise taste. Characterized by a strong Japanese aesthetic, it is the ultimate side table to give personality to a décor. Tomo collection is incredibly light and adaptable, it is made in polypropylene and recycled waste materials with low environmental impact.
With this modern and essential small table, TOOU reconfirms its bet on the compatibility of its products with the environment, thus respecting its important eco-sustainability policy.


Lightweight
UV resistant
Indoor & outdoor use
Eco-plastic
TOOU is more than a furniture manufacturer. It is the realization of a utopia: to create authentic but accessible and versatile designs of everyday objects. Conceived for both interior and exterior furnishing with a contemporary aesthetic that fits every living style, TOOU furniture pieces are designed and built for each one of us. When creating new furniture, our aim is durability in design and aesthetics, therefore products are never superfluous in accessories nor designed for ephemeral trends, but universal and versatile. TOOU strives to create innovative and fresh products in a process of user-centered design that puts people at the heart of things.