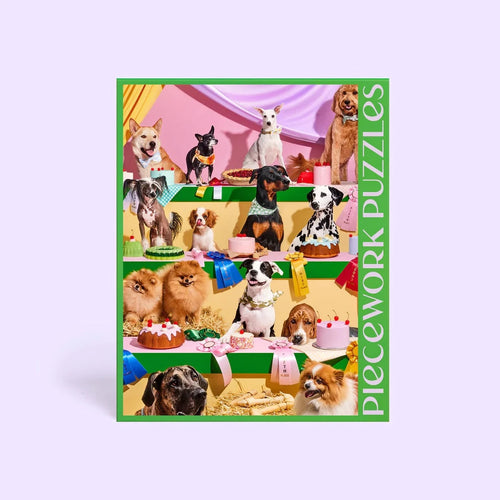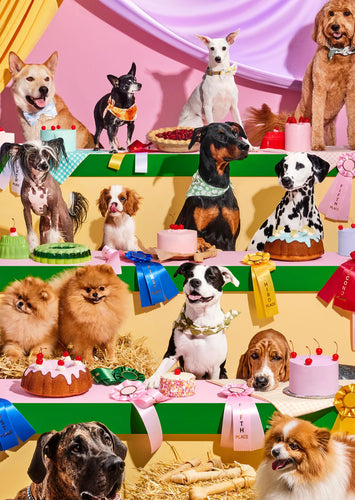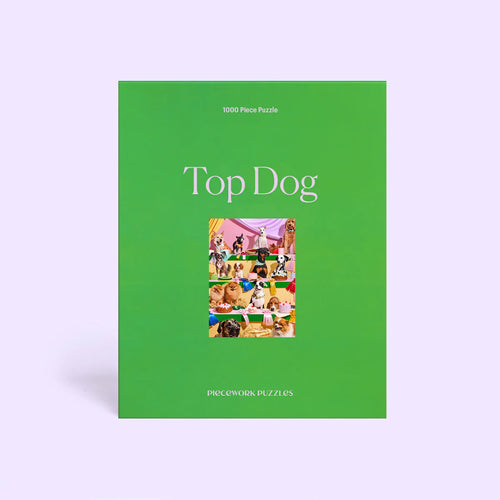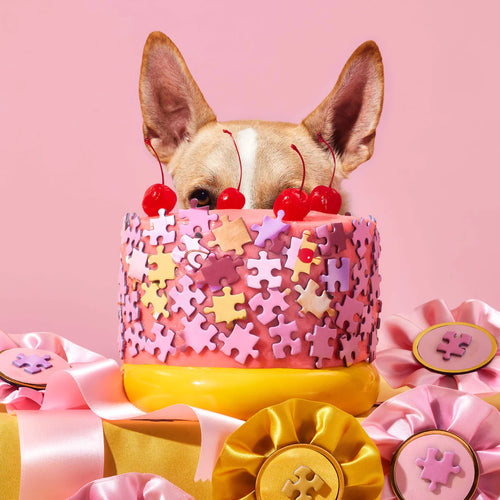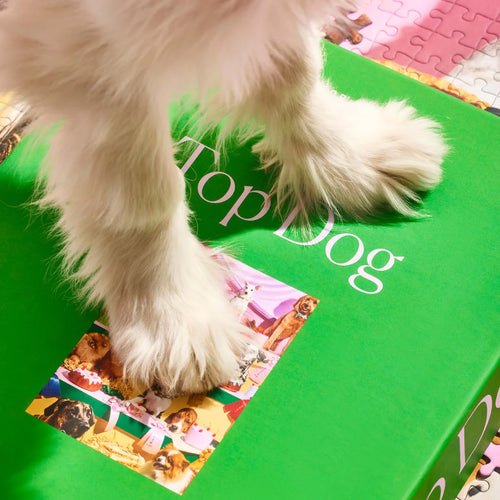 Brand: Piecework Puzzles

Country of Origin: Designed and made in the USA


Materials: Thick stock and high-quality art paper. Board is 100% recycled paper

Dimensions: Completed puzzle is 19.25" x 26.6" . Box is 8" x 10" x 1.8"
Why is it Special?
This is the newest puzzle from Piecework, and it features our shop mascot, Peaches the basset hound. Peaches is a lovable, long, and cake loving pup from Vancouver who is one of the stars of this fun new puzzle. 
A competition. A baking show. Fourteen friendly doggos. Who will be: Top Dog? Delve into a 1000-piece puzzle filled with pooches proudly presenting decadent desserts. Hot diggity dog!
Piecework puzzles are designed by two female graphic designers from Portland and NYC. The name Piecework is a nod to the importance of the process — it's about fitting something together by hand, working it through, piece by piece — instead of the outcome. Whether working alone or at a gathering of friends, we see puzzles as a means to slow down, connect, and live in the present.

1000 random sized pieces.