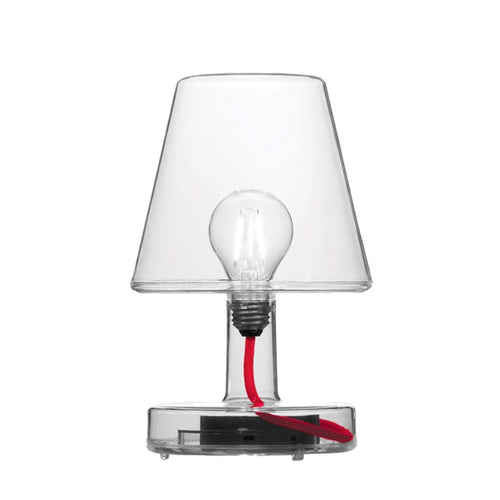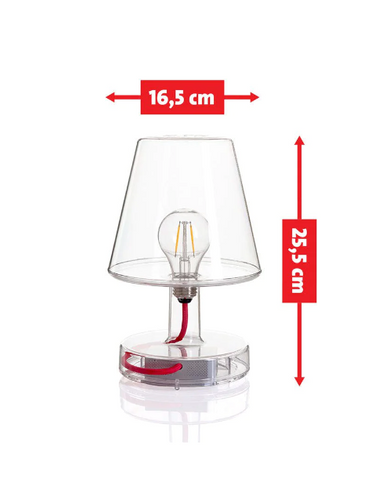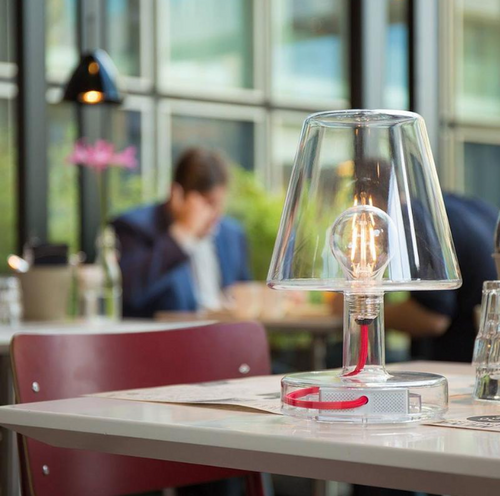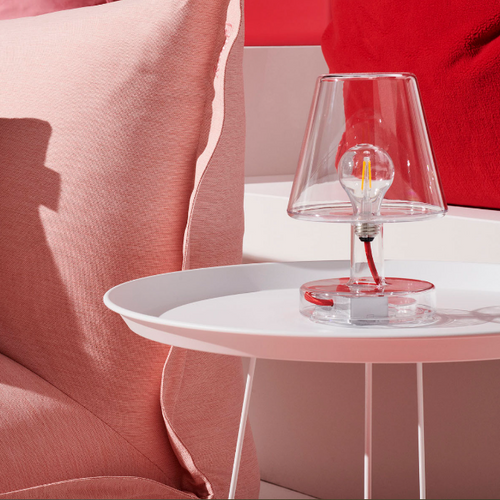 Fatboy
Transloetje Lamp - Transparent
$179.00
Manufacturer: FatBoy
Dimensions:  Size: 6.3" x 9.8" / 16.5 x 25.5cm
Materials: Glass, Hardware
Why is it Special? 

3 light settings
Rechargeable battery
Portable
Wireless
LED light, 2700 Kelvin
Great ambiance enhancer

This product comes with a charging cable, but without an adapter. The charging cable has an USB connection. Use the adapter of your mobile phone, a Fatboy adapter or connect the USB cable to your computer.

 

Adapter max. 5 Volts 1 Amp. If you charge your product with an adapter that does not meet these conditions, this may affect the delivery time of the battery.
First charge must be a minimum of 8 hours.
Do full charges so as not to shorten the life of the battery. The battery is full when the red indicator light stops flashing.
Light source not replaceable.
Clean carefully with a dampened soft cloth, adding a little soap only if necessary. Do not use any cleaning materials containing harsh chemicals.
Treat your Transloetje like regular lighting and store it indoors when it rains or is not used.

For more than twenty years, FatBoy has been showing the world that things can be done differently. Life's already full enough of things that have to be done, or that are supposed to be done. Forget the rules! As soon as you let go of the way things are, you can see all of the possibilities. The world is your oyster! A world where everyone is welcome. Where you choose your own path and where imagination rules. 


Transloetje has been a familiar face in the Fatboy collection for many years. But don't be fooled by this transparent table lamp. That might look like an old-fashioned light bulb, but inside it has an energy-efficient LED heart. This retro table lamp is cordless and rechargeable – which means it can be used anywhere. Just tap its base to inject instantaneous ambiance into any and every room. 
The Fatboy Transloetje table lamp was born to be the centre of attention. Iconic transparent design, energy efficient LED lighting and touch-activated technology make this small table lamp truly unique. Inspired by the Edison the Petit, but with a totally transparent look.