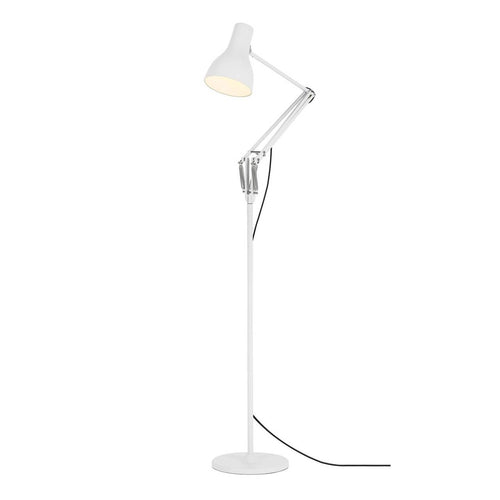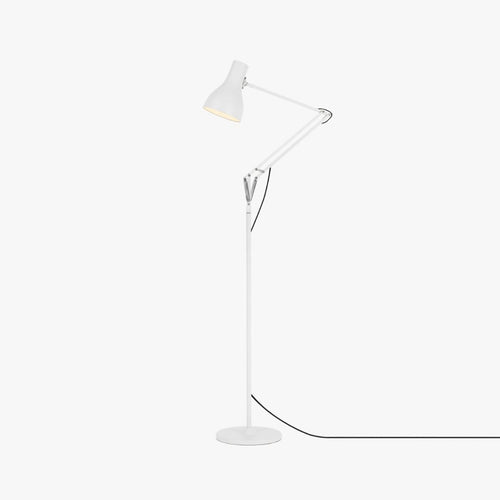 Anglepoise
Type 75 Mini Floor Lamp, Alpine White
$445.00
Country of Origin: England
Designer: Sir Kenneth Grange
Manufacturer: Anglepoise
Materials:
- Matt paint finish
- Aluminium shade and arms
- Integrated shade switch
- Chrome plated fittings
- Cast iron base with aluminium cover
- Anglepoise® constant tension spring technology
Dimensions:
- Shade diameter: 14cm
- Shade height: 19.2cm
- Max reach: 66cm (from base to shade)
- Base diameter: 25cm
- Pole height: 91cm
- Cable length: 270cm
Why is it Special?
With its clean lines, flowing movement and flawless balance, Sir Kenneth Grange's Type 75™ reinterprets the original Anglepoise® design for the 21st Century. The pared-back aesthetic means that this six-piece range is at home anywhere, from hotel to home office; a fact that has helped to make the Type 75™ our bestselling collection across the globe.
You'll find our Type 75™ floor lamp makes the perfect reading light. It combines all the high quality fittings and features you have come to expect from an Anglepoise® with elegant, classic looks, flowing movement and full adjustability.