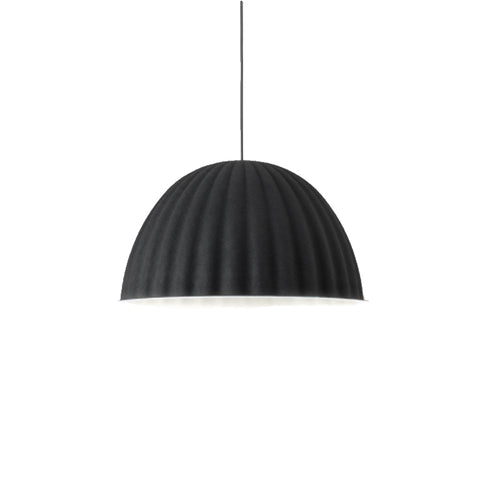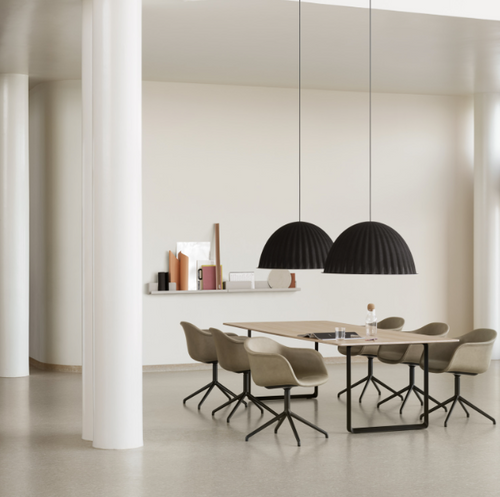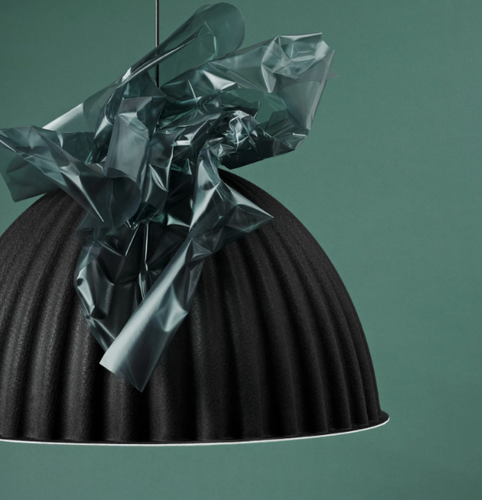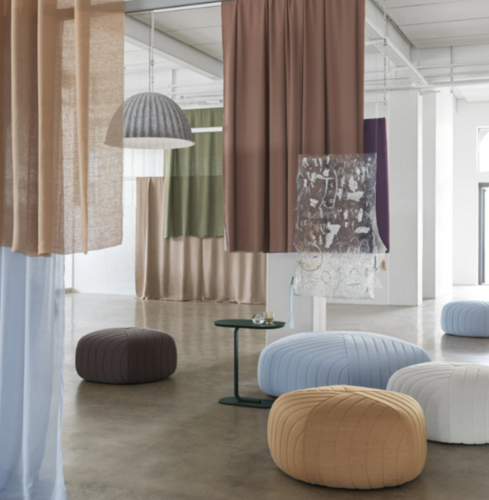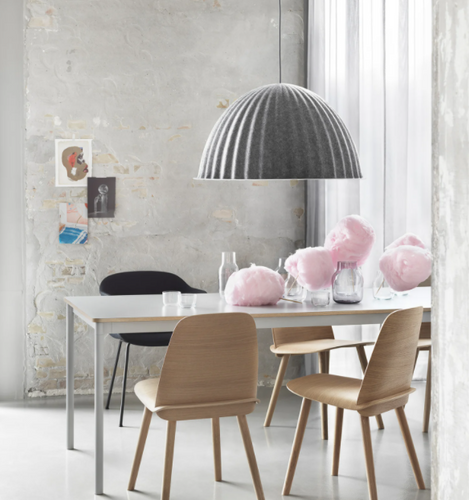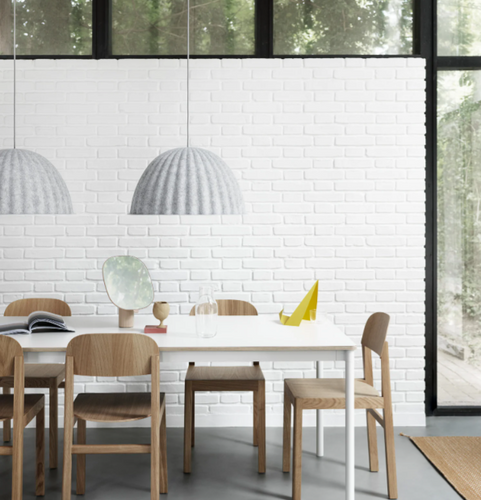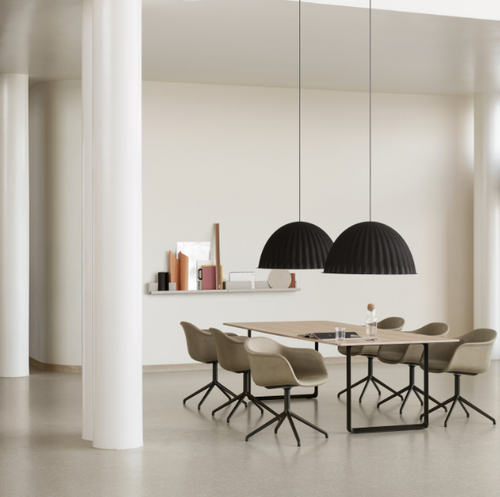 Muuto
Under the Bell Pendant, Black, (21.7")
$694.00
Manufacturer: Muuto
Designer: Iskos-Berlin
Dimensions: L 21.7" x H 12.2" x W 21.7"
Materials: Shade is made in up to 60% recycled plastic fibers. Cord made in rubber. A large sheet of PET material is heated in a mould and pressed into its shape.

Why is it Special?
Designed in a material that uses up to 41% fibers from recycled plastic bottles, the Under The Bell Pendant Lamp not only brings a tactile and modern expression to any space but also impacts the acoustics of a room through its soft shade, paired with its graphic lines and subtle color palette.

Iskos-Berlin is a Copenhagen-based design duo that has made waves within furniture, industrial and graphic design. The studio, formerly known as Komplot Design, has collaborated with some of the world's most prestigious manufacturers and their furniture, lighting, and other design products, are exhibited at numerous design museums around the world, including MoMA and the Danish Design Museum.