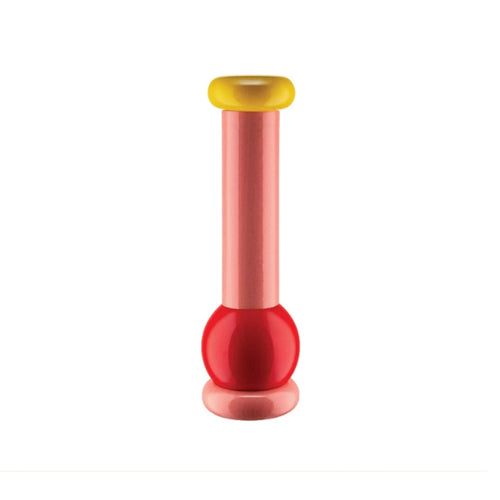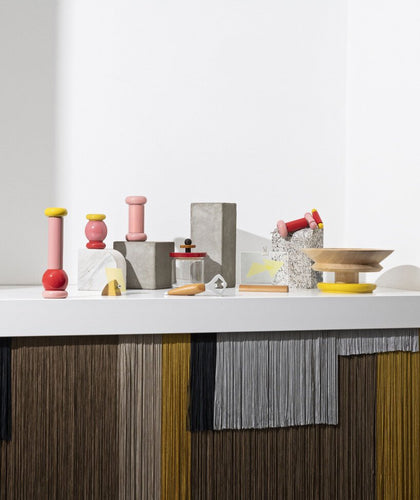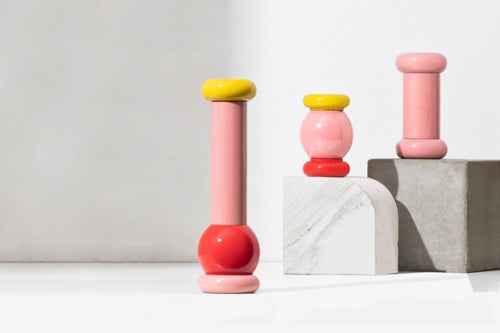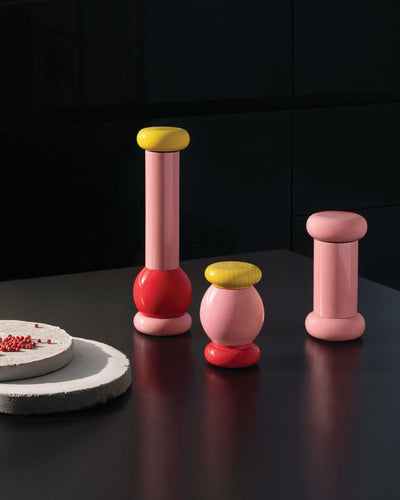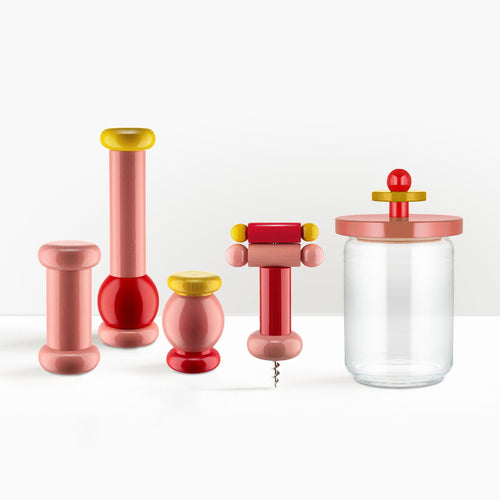 Alessi
Wood Pepper Mill, Pink
$250.00
Country of Origin: Italy
Designer: Ettore Sottsass
Materials: Beech Wood 
Dimensions: D 2.76" x H 9.06"

Manufacturer: Alessi
Why is it Special?
A salt, pepper and spice grinder in beech-wood designed with unique voluminous shapes and bright colours typical of Ettore Sottsass's style.
Add a splash of colour to your table setting and freshly ground aromas to your meal. Transform the simplest meals into memorable moments with this gorgeous pepper mill. A small colourful sculpture that serves it's function and looks great doing it - no need to hide this one in the cupboard!