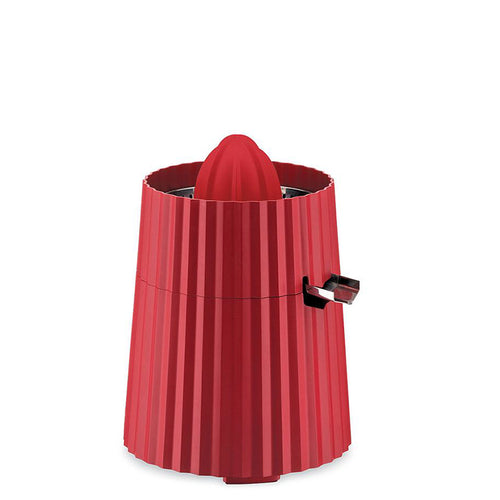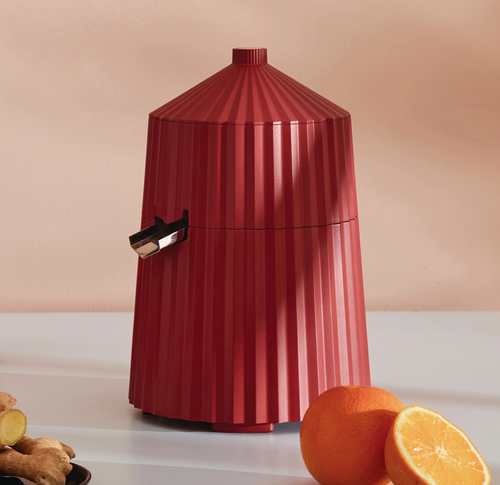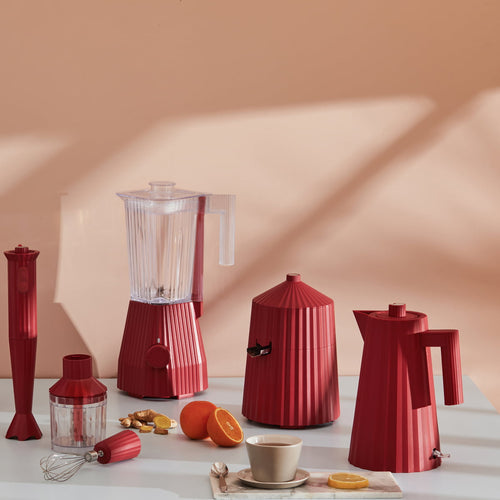 Alessi
Plisse Electric Citrus Squeezer, Red
$139.00
Manufacturer: Alessi

Designer:  Michele De Lucchi
Dimensions: H 27,5 cm x Diameter 20 cm

Materials: Thermoplastic Resin, 18/10 Stainless Steel, BPA-free, 100% recyclable

Why is it Special?

Alessi's Plissé citrus juicer boasts a dynamic, sculptural design inspired by the worlds of fashion and architecture. Designed by Michele De Lucchi, the electric citrus press has a unique surface texture that resembles pleated fabric – it is simply too beautiful to be kept hidden in the kitchen cabinet!
The Plissé citrus juicer is equipped with a lid that is as pretty as it is convenient. When the appliance is not in use, the lid should always be kept on to keep dust away so that the juicer is always ready for use. The lid as well as the juicer's sieve are removable and machine washable, making cleaning the appliance simple and effortless.
The juicer has an automatic start/stop function that makes it very easy to use: the press switches on when the fruit is placed on top of the juicing cone, and turns off when the fruit is no longer pressed against the cone. The non-slip base ensures that the device stays firmly in place during use.